Immunization Action Coalition of Washington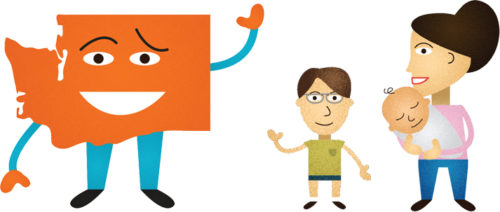 Founded in 1994, the Immunization Action Coalition of Washington (IACW) works to improve the health of the community by minimizing the incidence of vaccine preventable diseases through the optimal use of immunizations across the lifespan. Our priorities for 2017 include focusing on catching up toddlers by age three; being a trusted source of timely communication about immunization; and working with non-traditional partners. Our goals are to:
Provide immunizers with tools and information to implement best practices in providing immunization services.
Build public will to support the value of immunizations, including educating the public about vaccines and the diseases they prevent.
Advocate for immunization policy in Washington State that is evidence-based, ensures equitable access to immunizations, and protects communities from vaccine-preventable disease.
Provide immunization stakeholders with opportunities to network, collaborate, and share information about immunization-related news and resources.
We welcome new members and would love to hear from you! To learn more, contact us, sign up for our newsletter, or attend one of our upcoming meetings listed on our events page.
Selected presentations from recent quarterly meetings and other IACW-hosted events are available for download below: